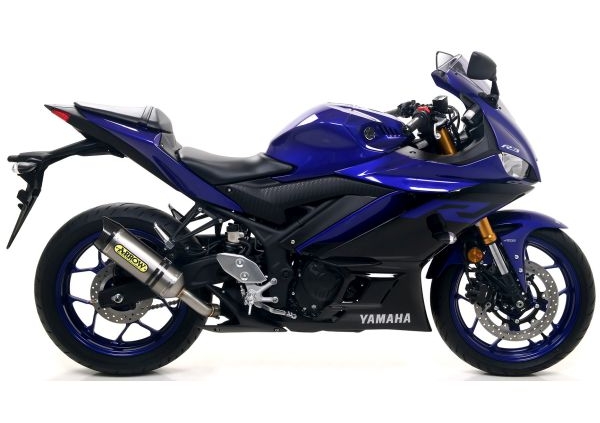 Yamaha R3 2019- Arrow exhaust and Accessories
Yamaha R3 2019 parts from the following brands.
Arrow and Giannelli exhausts have been making the highest quality exhausts in their own factory in Italy for over 20 years. This can certainly be compared with an Akrapovic exhaust. The advantage of giannelli and Arrow is that they have a removable db killer with European approval.
We also sell Ermax Accessoiress windshields, Bellypan, seat cowl to make your motorcycle a bit more beautiful. and the extra plastic parts are available in the original colors. The windshields are also available in different heights and colors.
Finally, the Galfer brake discs and pads. These discs have been tested by top drivers to get the most out of your brakes. The brake pads are available in various compounds for the correct use.
If you have any questions, you can always contact us.
This can be done by telephone via e-mail.
Display 30 Products per page