Introduce!
Holland Motor Sports was founded in 1988 by Herman van Duffelen and Marjanne Griekspoor. Since the start of Holland Motor Sports, Nancy Meijer has been active in the company together with Marjanne.
Over the years, Holland Motor Sports has been located at various locations, including: van Dijk motorcycles Hillegom, Motoport Uithoorn and its own locations in Nieuw-Vennep and Cruquius. Since 2019, Holland Motor Sports has been located at Crommelinbaan 29d in Cruquius. At the moment Nancy Meijer still works at the company, together with Xavier van Duffelen and Cheynomi van Duffelen.
The range has been renewed over the years, we are currently importer for the following brands: Arrow, Giannelli by Arrow, Mohican by Arrow, Austin Racing, B&G Racing, Ermax, Galfer, ITR racing parts, J.Costa, Mikuni, Motoholders, Poly 26, Termignoni Exhaust and Wiseco. We are very proud that we have been able to provide our customers with the most beautiful products for more than 30 years.
Besides the fact that HMS is a webshop for motorcycle and scooter accessories. It is also a racing team that has been active in road racing since 1980. Then with driver Herman van Duffelen who competed in the 24-hour World Endurance Championship. The team has been able to achieve many successes; Dutch Superbike champion in 1986 and a 2nd place in the World Endurance Championships in Barcelona.
Since 1997 it became quiet around the race team, until 2015 when Xavier van Duffelen became interested in road racing. At the moment Xavier is active in the German IDM championship supersport 300 and together he drives the Herman van Duffelen Classic Endurance races.
In 2020, Xavier reached another peak by taking 3rd place in the FIM Classic Endurance Championship in Misano, an enormous achievement!
Would you like to stay informed of the latest news from Holland Motor Sports? Then follow us on Facebook!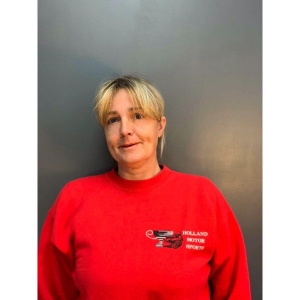 Nancy
Eigenaar
Nancy is al sinds het begin, 1988, werkzaam bij Holland Motor Sports.
Holland Motor Sports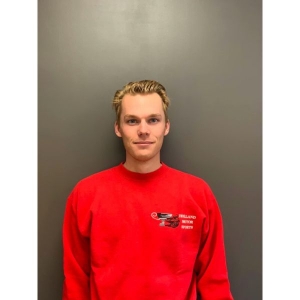 Xavier
Assistent
Xavier is sinds 2017 werkzaam bij Holland Motor Sports
Holland Motor Sports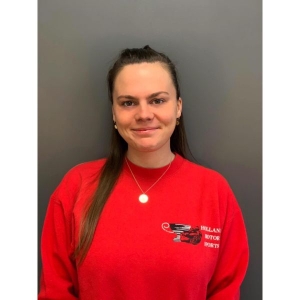 Cheynomi
Assistent
Cheynomi is sinds 2017 werkzaam bij Holland Motor Sports
Holland Motor Sports
Holland Motor Sports is the official importer of the following brands:
Arrow exhaust website
Austin Racing exhaust website
B&G racing
Ermax website
Galfer website
Giannelli website
ITR racing parts
J.CostaMohican by Arrow
Poly 26
Termignoni exhaust
We can therefore supply the complete range. Is what you are looking for not on the webshop? Feel free to send us an email via info@hollandmotorsports.nl and we will be happy to help you.
This post is also available in: Dutch